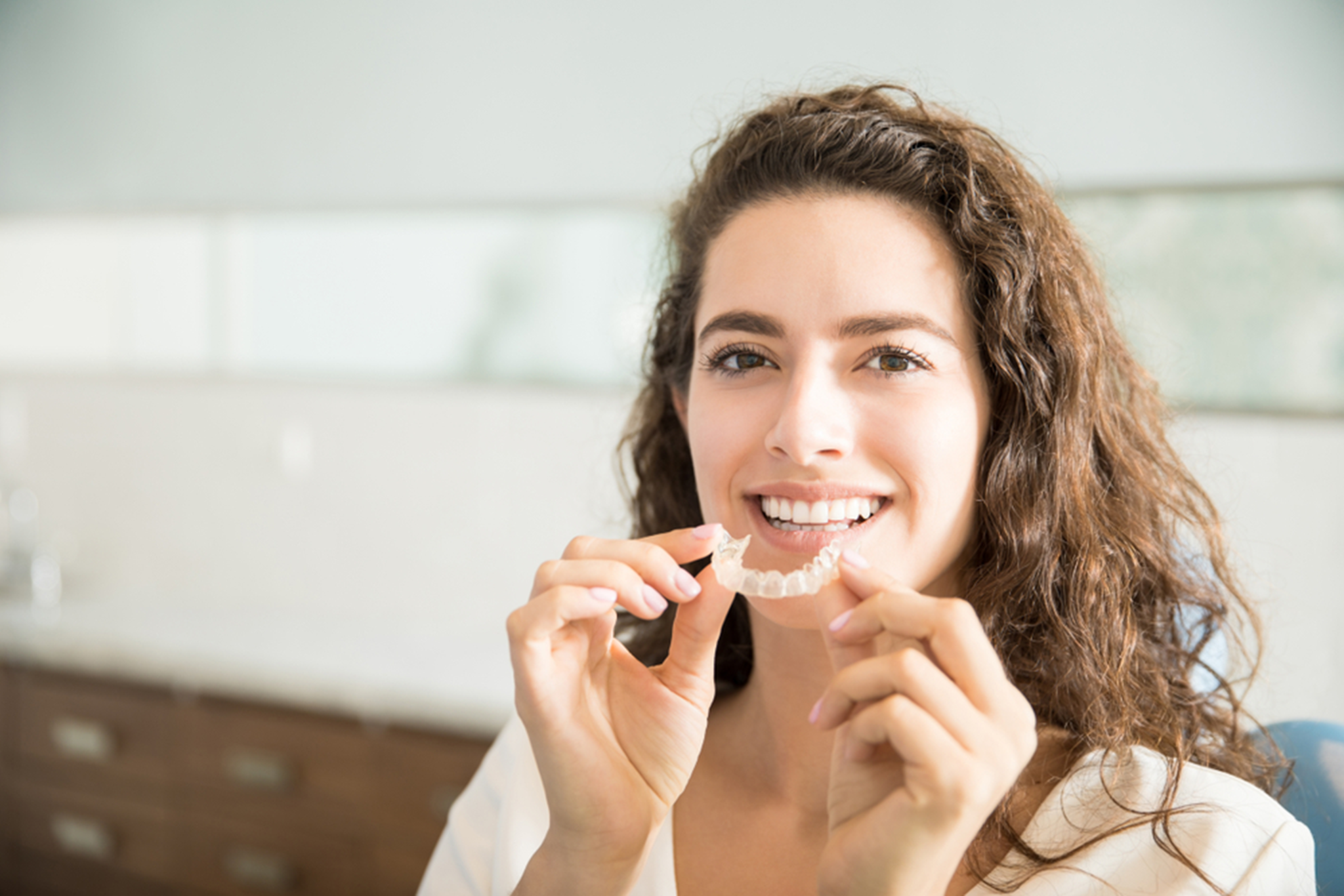 Orthodontics is a sector of dentistry that focuses on the alignment and restoration of the teeth and jaws. For a long time, the most popular orthodontic treatment was metal braces. However, traditional metal braces aren't the most ideal option for many. They come with unsightly and uncomfortable brackets and wires and force individuals to make many lifestyle changes during treatment. If you require aligning treatment but don't want to deal with the hassle of metal braces, then our team at Greystone Family Dental has the solution for you. We provide Invisalign in Varsity as a convenient and discrete alternative to traditional braces.
What is Invisalign?
Invisalign uses a series of clear aligners custom-made by a dentist near you to gradually push your teeth into the correct position. These aligners are removable and must be switched out every one to two weeks as directed by your dentist.
Interesting Facts About Invisalign Aligners
Invisalign is an innovative orthodontic treatment that has changed the game for many patients. Many individuals, especially adults, are becoming increasingly interested in Invisalign as an option for perfecting their smiles.
Here are some amazing facts about Invisalign that will help you determine if this treatment is right for you:
They are removable- not only are these aligners convenient because of their transparent appearance, but they are also removable. Therefore, you can remove your aligners while you eat, which means there are no limitations on your diet. Another benefit of removable aligners is that you can easily clean your teeth and won't have to adjust your brushing techniques.
There are rules for wear time- as much as it is helpful to removable aligners, there is a catch. You must commit to wearing your aligners for at least 22 hours a day for your treatment to work effectively.
Entirely customized treatment plan- your dentist in Varsity will create a unique treatment plan for your needs. The treatment plan can be mapped out using digital scans so you can see exactly how your smile will look by the end of your treatment, increasing your motivation to commit to the treatment.
The aligners use controlled pressure- if you are wondering how Invisalign can make your teeth move into an entirely new position, then the answer lies in pressure. These aligners work by applying controlled pressure to your teeth in a specific pattern over a set period. This pressure encourages the teeth to shift.
Is Invisalign Right for You?
Invisalign aligners are very discrete and aesthetically pleasing and are a good option for many. However, Invisalign isn't the ideal option for everyone. If you have severe misalignment, then you may still need to get metal braces. It can be tough to determine if you are an eligible candidate for Invisalign, and this is where a dental professional can help.
To determine if you are a good candidate for Invisalign near you, please get in touch with our dedicated team of dental professionals at Greystone Family Dental. We are happy to provide you with a comprehensive oral examination to determine if you can benefit from Invisalign. We can't wait to get you started on your smile transformation journey.